Business customers across London can take advantage of our professional commercial property removal service and have their relocation handled quickly, affordably and efficiently by qualified and experienced movers. We offer a reliable and thorough service which aims to reduce moving costs without compromise on quality or efficiency.
A flexible removal solution
The office relocation service we have on offer is designed with convenience and flexibility in mind because we want to make the whole experience less of an ordeal for our business clients. Our London commercial removals are suitable for partial or complete relocation of:
Offices (home offices too);
Stores, shops;
Restaurants, Bars;
We also do removal of specialised equipment and machinery such as freezers, ovens, ben Marys (hot & cold) etc. for bars/restaurants, stores/shops. We also organise and carry out the safe removal of odd, bulky or heavy items and pieces of equipment at very reasonable prices.
We know that business customers have widely varied removal requirements, this is why our commercial relocation service can be adjusted as per individual needs. Customising the service ensures specific aspects of the removal are taken care of properly, without attracting excess costs.
A comprehensive service
Our services for office removals in the London boroughs is a truly comprehensive solution which covers all aspects of the removal from A to Z, even those small things which tend to get overlooked but make a big difference.
We can do the planning, organising and scheduling of the removal project in London, and ensure every stage of the process is going as planned, and within budget;
We are able to handle all important prep work like inventory of items, packing and wrapping of fragile goods and delicate equipment, listing labelling and numbering boxes, crates, filing cabinets etc.
We will perform correct order loading and unloading of items on and off our removal vehicles, our drivers will

ensure everything is tightly secured and in its place

, so there is no damage to items during transportation;
Our removal teams
We provide a professional grade office removal service in London, because of this we work with the most dedicated domestic removal teams in London. Our drivers are qualified and experienced – they will do whatever possible to ensure quick and safe transportation of all items from A to B. The removal technicians we employ are well trained in all aspects of specialised commercial relocations. Our movers and drivers will deal effectively with all aspects of the service.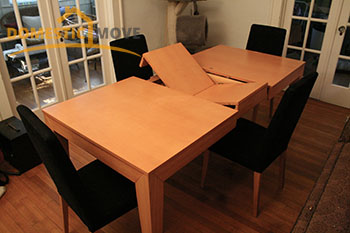 We organise and conduct commercial removals as per customer availability. Off peak removals are available in order to minimise
disruption and reduce business downtime. We make all necessary arrangements to complete the relocation within the shortest time possible, avoiding any foreseeable delays.
The British capital London is one of the most culturally vibrant cities in the world. At the moment, three of the world's best museums & galleries are in London. The total number of galleries throughout the city is more than eight hundred and fifty. Nightlife in London is not as big as in some other cities, but nevertheless the capital has its own Night Time Commission ensuring London makes the most of being a 24 hour city.