The worst part of furnishing a household or office is the transportation of the furniture which can be quite exhausting, time consuming and stressful, especially to London residents. Fortunately for you, you can spare yourself from all that by opting to work with us and taking advantage of your furniture collection services. Our moving company offers full insurance coverage and is fully licensed and we have many years of experience under our belt. Keep in mind that we have managed to maintain a 100% completion ratio throughout the years and we believe that this simple fact speaks immensely about our skills and competence.
Best equipped movers in the UK capitol
All the furnishing deliveries we do in London are organised and carried out by our crew of well-trained and hard-working moving technicians whom we have equipped with top notch hauling tools such as:
Furniture dollies
Single application hand trucks
Dual application hand trucks
Forearm forklifts
Moving harnesses
Furniture sliders
We also use protective blankets to shield the surfaces of the furnishings that we are hired to delivery from unwanted dents, scratches and marks. Keep in mind that we can help you with the disassembly and reassembly of your larger pieces of furniture.
Call us today and book our services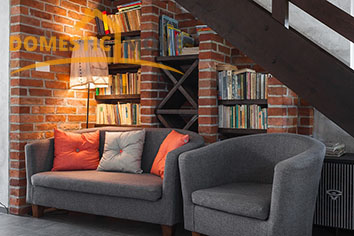 You can easily hire our London furniture collection services due to the fact that we work with a flexible schedule which always has free slots for new hauling projects. Our well-organised agenda also permits us to accept last minute bookings and conduct late night operations, an aspect of our company which is highly appreciate by our commercial clients as it means that we can help them furnish or re-furnish their offices after work hours and therefore not disturb or put a stop to their daily operations.
We offer deliveries from almost all furniture stores in London, including IKEA. So, the only thing that you have to do to get your new living room chairs or guestroom bed  is to call our London domestic removal specialists and share with us from where you have bought them and where and when you want us to deliver them to you. All furniture will be delivered from A to B, anywhere in the capitol without a single scratch.
You can see in advance how much our assistance will cost you by getting in touch with us and requesting your personalised free quote. Note that our quotations are free of obligation and final.
We are based in London, the capital of the United Kingdom. It is one of Europe's most important and populous cities. It is also the location of the world famous Buckingham Palace, the official residence of the British Royal Family. It became a royal palace under the reign of Queen Victoria who ascended the British throne in 1837. The Palace of Westminster is another prominent local landmark which attracts visitors from all over the world. It lies in close proximity to the London Eye one of the biggest Ferris wheels in the world.