Moving house is one of the most responsible tasks a person usually carries out. It is also notorious for being stressful, hard to manage and very exhausting. There is however one easy way to spare yourself from the stress and strain and that is to sign up our company for your upcoming domestic removal in London. We have years of experience in household relocations in London. Our impeccable track record, high end equipment and skillful team of fully licensed packers and movers come to guarantee that once you have us by your side, your project is going to be completed on schedule and without any complications whatsoever.
The best London moving firm today
Make use of the full benefits that we offer you today. This includes:
Experienced movers who are going to oversee every stage of your project and make sure that everything goes smoothly and without problems
Full Goods in Transit insurance
High quality packing supplies
State of the art transit vans with GPS navigation
Complementary services – end of lease cleaning, storage,
Affordable pricing
All encompassing moving services in London
There is no need to say that a removal service in London from us is the surest way to have your household relocated to a place of your choosing. We offer full coverage for London and we never fail to deliver our services on time and on the best price available.
We are the packing masters in London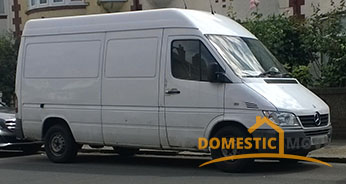 Packing is one of the most important tasks to be tackled in the process of preparation for moving to London.  Our friendly helpers are ready to take it upon themselves to carry out the job for you. They will use modern equipment and tested methods in order to make sure that your goods are road-worthy and you do not have to worry about a thing. Additionally, we can just deliver the removal boxes and other supplies to your place and give you some tips on how to handle the packing on your own, if that is the direction that you want to go.
Moving London's homes
Home removals – Bromley
Home removals – Brunswick Park
Home removals – Carshalton
Home removals – Charing Cross
Make your life easier today – have your home relocated to any point of London by us
Home relocations in London done with us are breezy and pleasant. We always try to accommodate our clients at best, which is reflected in the outstanding customer reviews that we constantly receive. We offer options for last minute booking and some pretty attractive mid-week discounts. Check them out by contacting our polite and very helpful around the clock customer support now. You will receive a free no obligation quote and would be told all about our house moving services throughout London, so do not worry. We are here for you in every situation, 24 hours a day, 7 days a week. The only thing you have to do is get in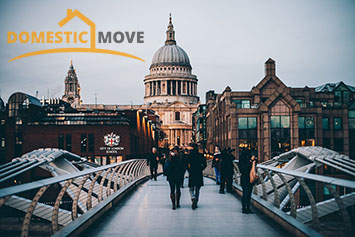 touch, which you can accomplish either over the phone or by filling out the easy to use online contact form to be found on our company's website.
London is the largest city in the UK, and also the capital of the country. The current population of the metropolitan area reaches 8 million people and counting. London is a major tourist attraction as well, being home to some of the most recognizable attractions in the world – Westminster Abbey, The Eye, Buckingham Palace etc. The current territory of London is divided into 32 distinct areas called boroughs which are located both to the south and the north of the River Thames. The North is the older and generally more affluent half of London, but the South also has some pretty attractive areas too.