Are you looking to employ reliable, skilled and property equipped movers for your upcoming domestic relocation in South London? If you are, know that you can drop your search because you have found us and we are the ideal contractors for you. We have been in the moving business for a number of years and throughout that time we have handled the logistics and execution of an innumerable account of property removals. We work in full accord with the highest standards of the relocation industry which is why we are synonymous with professionalism, excellence and diligence.
Best moving rates in South London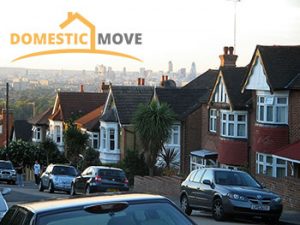 We from Domestic Move have put together a crew of accomplished and hard-working packers, carriers and drivers which is reputed to be the best house removal team south of Thames. It is like this because our workers are proficient in their field of expertise and always operate with maximum attention in order to ensure the safe and timely delivery of your belongings. Our home relocation services in South London are reasonably priced, so you can rest assured that we will manage to accommodate your moving budget. You can easily hire us as we work with a flexible schedule which always has free slots for new domestic removal projects.
Best house moving services South of the Thames
Home removals – SE1, SE11, SE17, Elephant and Castle
Home removals – SE10, Greenwich
Home removals – SE12, Grove Park
Home removals – SE19, SE27, Gipsy Hill
Home removals – SE23, Forest Hill
Home removals – SE5, Camberwell
Prepared to meet your needs
Our clients have voted Domestic Move the best option for house removals in South London. The outstanding customer reviews which we receive on a regular basis focus on the affordability, flexibility and reliability of the domestic relocation services that we provide. It has been so since day one. In case you have any special preferences or your project has specific requirements – e.g. you are moving with kids/pets or have a special needs family member, or there are other things that we should know before commencing preparation, please do not hesitate to inform us. We will make the needed adjustments and tailor an individual plan for your home removal south of the Thames, so that we are a hundred percent certain that we are ready to help you get the most out of your moving day.
Home removals – SE6, Catford
Home removals – SE7, Charlton
Home removals – SE9, Eltham
Home removals – SE9, DA16, Falconwood
Home removals – SW13, Castelnau
Top Quality House Removals in South London
We offer the most convenient and affordable house removal solutions in South London. Whether we are shifting a studio flat or a five bedroom family home, our customers receive punctual, friendly and highly professional service. We take the guesswork out of moving and cover all stages of the process from A to Z. Customers can modify the removal as per their own needs and wants, or to select additional options like packing, storage, tenancy cleaning, household rubbish disposal, clearances etc.
Cost effective solution
We don't just focus on quality but also on affordability. We know that house moving costs should be kept at bay so we do all we can to meet our customers' budget requirements and deliver extra value for money through:
Accurate quotes which cover all aspects of the service;
Free job viewings and onsite estimations;
Flexible pricing without any hidden fees;
None of our quoted figures contain unmentioned additional charges. If a given price needs to be amended we never do so without receiving customer consent and explaining why the changes.
Simple to use domestic removal service
Home removals – SW3, Brompton
Home removals – SW3, Chelsea
Home removals – SW6, Fulham
Home removals – CR0, Coombe
Home removals – CR0, Forestdale
Home removals – CR5, Coulsdon
Swift, safe, efficient – that's Domestic Move
Our services are delivered on a flexible schedule. In addition to moving houses, packing is something you can count on us for. The packers that we are going to send to your place will make sure that your goods are ready for the challenges of the road. By using excellent tools and durable removal boxes/wrapping materials, we will guarantee nothing bad is going to happen to your furniture, appliances and other personal assets throughout the duration of the transportation process. And by using accurate GPS navigation systems, we will determine the shortest and safest route on which to complete it too.
Home removals – BR2, Hayes
Home removals – KT9, Hook
Home removals – SE24, Herne Hill
Home removals – SE13, Hither Green
Home removals – SE23, Honor Oak
Punctual and efficient removal teams in South London
Our movers and drivers are a dedicated, highly experienced bunch of people who have dealt with house relocation professionally for years. The guys are skilled in all aspects of house relocation, and equipped to deal accordingly with all stages of the project. Our removal staff ensure safe handling and quick transportation of customer belongings from A to B. All appropriate measures are taken to prevent damage or loss of valuables. Extra packing and securing for fragile and high value goods can be requested at a very reasonable price.
We have good short notice availability and keep services open for booking all week round. Domestic Move is a licensed, registered and fully insured service provider.
South of the Thames based movers to count on
Our removal teams to the South of the Thames consist of vetted, professionally equipped and experienced expert movers, packers and drivers who are going to do whatever is necessary to facilitate your upcoming removal in South London. We are indeed the people whom you can trust a hundred percent to complete your project in a manner that is swift, safe and efficient. The only thing to do in order to have that is pick up the phone and make a reservation.
About South London
As you have already understood we operate throughout South London. This is the area of the English capital which lies south of the world famous Thames River. It spreads over 249.34 square miles, has a population of about three million people and is home to twelve of the boroughs in London. South London is home to numerous internationally known landmarks such as the Greenwich Observatory which is one of the area's most visited touristic sites. The structure dates back to the second half of the 17th century and was commissioned by King Charles II.
The London Eye is another high profile landmark which lies in South London. Also known as the Millennium Wheel, it is one of the largest Ferris wheels on Earth with a height of 135 metres. The London Eye was officially opened to the public in 2000 and comprises of 32 sealed capsules which have a combined capacity of 800 people. It lies in the Borough of Lambeth in close proximity to several other notable edifices such as the Westminster Bridge, Westminster Palace and Big Ben. South London is also known for being the home of some of the city's finest green areas including the well-known Richmond Park.
South London, as one would imagine is that half of the British capital which lies south of the Thames. In modern times, South London is made up of 12 boroughs, home to about three million people. The surface area taken by the boroughs of South London is approximately 250 sq. miles or 635 sq. km.
The territories that are located to the south of the Thames were actually the part of London that was developed later. Today however both the residential and the commercial district South of the Thames are thriving and very comfortable. South London is home to major landmarks and great districts and towns, including Richmond and Croydon. The London Heathrow International airport is also to be found to the South of the Thames.
An interesting fact about South London is that two of the boroughs that fall within its territory have a royal status. Kingston upon Thames has recognised ancient ties with the royal tradition of England, having been the place of the coronation of at least 7 monarchs from the Anglo-Saxon period. Greenwich, on the other hand, was made a borough with a royal status in commemoration of the Diamond Jubilee of Queen Elizabeth II.