Professional house removals in Haromndsworth UB7
Residential customers in UB7 can turn to us for professional grade home removals which cover all stages of the relocation process from A to Z. Using our specialised domestic moving services in Harmondsworth allows for more efficiency, better value for money and fewer hassles – we take the edge off moving places by organising a thorough and reliable service. Our home relocation services can be customised to suit individual needs and wants without excess cost or unnecessary delays. We are able to provide assistance and advice throughout the entire relocation.
Reliable and efficient mover teams – no margin for error
Customers in Harmondsworth UB7 can rest assured that their home removal is handled by dedicated removal teams who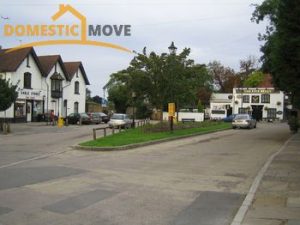 know their work inside out.
All aspects of the service, including essentials like packing and inventory are done by specially trained porters;
Quick and safe transportation of customer belongings from A to B ensured by professional removal drivers;
All necessary measures are taken to prevent damage or loss of valuables during handling and transit;
If necessary we can dispatch an extra team & vehicle to assist with large scale/complex house removals;
Bespoke removal services which fit your requirements like a glove
We understand that people have many different needs and wants when it comes to relocating their home, this is why our professional house removals in UB7 can be made to include one or more of the additional services we have on offer. For example packing – our movers can perform specialised packing and wrapping of valuables using industry grade materials. Alternatively customers can do their own packing, in which case we are able to deliver a full kit of packing and wrapping supplies to their doorstep at a very reasonable price. Should you need advice and assistance with packing, by all means let us know.
House relocation in Harmondsworth UB7 is available for booking seven days a week under flexible hours, including bank holidays at no change of price. For more information and price specials we might be running at the moment – speak to our consultants.
Harmondsworth is a former village (now officially a suburb) on the fringes of West London. The area shares a short border with London's Heathrow Airport. The original settlement itself is of ancient origins and once consisted of the larger parishes of Sipson, Longford and Heathrow. Some places of interest in Harmondsworth are two airline headquarters (major operators) and two male immigration detention centres.
Domestic Removals in Harlesden
House Removals Harlington, UB3
Home Removals Harmondsworth, UB7
Household relocation Harold Hill
House moving service Harold Park