Affordable solution for your home removal project in Harold Park RM3
Cost is always a factor when moving places and choosing the right service provider. With us though cost will not be an issue as we provide arguably the most affordable home moving services in RM3 area. Our aim is to meet customers' budget requirements as best as we can without compromise on quality or efficiency of our work. So far we have been able to do just that – the scores of happy customers in our wake speak for themselves. We organise and provide comprehensive coverage (from planning to any required follow up) of all types of residential property removals, big or small, basic or complex.
Excellent value for money, every time
No matter how basic or elaborate your house moving needs, we will organise and provide you with the right service at the right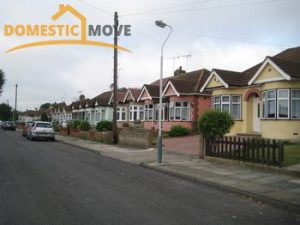 price.
We prepare accurate quotes which include all planned expenses concerning the removal, quotes can be amended as necessary at any stage of the service to include additional options;
We offer fair pricing which meets customers' individual budget needs, no hidden fees, no unmentioned additional charges;
By request, we organise for free viewings and onsite estimates to help us come up with the best possible price given the circumstances;
Dedicated removal teams – efficient and reliable service
Our residential removals in Harold Park RM3 are carried out by dedicated teams of specially trained and qualified individuals who know their work inside out. We focus on safe handling and quick transportation.
Our porters are experienced in all aspects of professional house moving;
Our drivers are qualified and have many years of experience behind the wheel;
Removal teams performing the service take all necessary measures to avoid damage or loss of valuables, as well as delays in transit and delivery;
Choose your additional services
For more convenience and better value for money we offer a variety of additional options as part of every domestic relocation. One of our most frequently booked services is licensed junk removal and disposal of unwanted household items like redundant appliances, disused furniture, garage and basement clutter etc.
Harold Park (not to be confused with Harold Hill) is also a residential suburb on the very boundary of East London. The settlement itself formed around the mansion of a well off Brentwood solicitor who settled and lived there for some time. The presence of the wealthy home also assisted with bringing the railways to the area. After its owner passed away, the mansion was repurposed repeatedly.
Domestic Removals in Harmondsworth
House Removals Harold Hill, RM3
Home Removals Harold Park, RM3
Household relocation Harold Wood
House moving service Harringay