We have required experience and expertise to carry out your domestic removal in Hounslow TW3 in a stress-free and easy way. We understand how hard removal can be and we tend to decrease your stress levels by being professional and compassionate at the same time. We have been in this business long enough to know what is needed to be the best moving company in area. We have it all; form skilled staff to best moving tools in the industry and modern vans of different sizes. Our goal is to provide a service that will fit any budget and meet any requirements. We believe we have been very successful at this so far.
Our services
We offer a wide range of comprehensive services to our clients, including:
house removals in TW3
student removals
pickups
deliveries
art relocations
man and van
packing
storage
Even though our services are quality, the prices are reasonable and can fit your budget. Our services are carried out by our attentive and precise movers who are trained and update their knowledge and moving strategies regularly.
Art relocations
If you need to move painting, art pieces and other valuable and rare objects, you can completely rely on us. We have all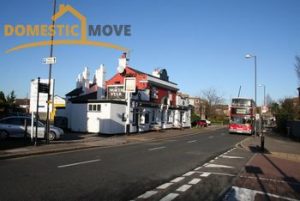 necessary packing materials for packing such items and we utilize specially designed lifting and handling techniques to ensure your valuable goods arrive unscratched at your new place. It is best to leave moving and transporting such items to professional. We are the best in the TW3 area for the job. Don't hesitate to contact us.
We are a green moving firm
We care about our customers and their satisfaction, but we also care about our environment. We are eco-friendly moving company that uses green practice as we move your goods safely and quickly. We have fuel efficient and low-emissions vans, we offer recycled packing supplies, and we tend to use green technologies during the house removal process in Hounslow. Even during such a stressful experience, there are ways to take care of our environment.
Contact us and book your removal for your upcoming house removal in Hounslow TW3. We are transparent moving company as well, with no hidden fees and additional charges.
Hounslow is the part of the London Borough of Hounslow and it is an economic centre in London. With a population over 41,000, the name Hounslow is associated with the word Hundes hlāw, which means dog and the mound. An interesting fact is that Kunal Nayyar, a popular The Big Bang Theory actor, was born in Hounslow.
Domestic Removals in Hornchurch
House Removals Hornsey, N8