Apply for our removal help in Finchley today. Seek our help for any sort of household relocation projects in the N3 area which you might have. With us you are guaranteed to get top grade moving assistance at low prices. Even the most complex tasks can be easily carried out by our well-trained movers. We take the needed time to train them and prepare them for any type of Finchley removal jobs. Our experts also help coach our crew when it comes to friendliness, respect and social skills in general. We are not only trustworthy but exceptionally polite as well. Other qualities our helpers will display are:
Diligence
Tenacity
Hard-work
Usefulness
Dedication
Opt for high end commercial moves as well
We are also fully certified so along with a typical Finchley domestic removal you can also get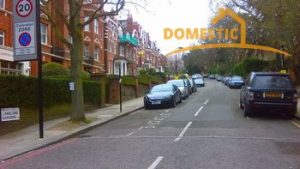 top grade office relocation. Our team is allowed to deal with specialised equipment and large machinery. We are careful with the fragile objects and we always find the most suitable boxes and bags for these goods. Not to mention that we also apply bubble wrap for extra protection. All in all our shielding supplies are of the highest order and we never deliver damaged items. This is also aided by the fact that we use top class moving straps and pads. This is especially useful when we need to move heavier pieces of office furniture.
Rely on our expertise
Finchley furniture disassembly is also a great option. We do not need to sweat over big pieces. Instead our precise workers will take them apart and place them into boxes. This will significantly reduce the time needed to transport and deliver these goods.
Our man and van assistance is also accompanied by a lot of benefits for your convenience. You can track your goods using our GPS systems. We also make sure to always select the right route for your Finchley furniture delivery. The traffic situation and the weather also matter so our reputable drivers will take these factors into account.
Call us daily even after regular business hours. Our representatives will tell you all about our discounts and current deals. Get a free relocation advice today.
Finchley is an area situated within the London Borough of Barnet and it takes place 6.8 miles of Charing Cross. The area is mainly suburban and there are three centres: North and East Finchley and Finchley Chuch End. Some of the local landmarks include St Mary's church, the Archer statue and the Sternberg Centre.
Domestic Removals in Farringdon
House Removals Feltham, TW13, TW14
Home Removals Finchley, N2, N3, N12
Household relocation Finsbury
House moving service Finsbury Park