Moving your house is never easy or pleasant in any meaningful way. The reason why this chore is so enormously overbearing is the fact that a lot of people fail to understand that, other than the back-breaking work, a great deal of preparation is needed. One way to circumvent the entire ordeal that is moving your house is to employ the aid of professionals in Hadley Wood. To be certain of the quality of work of the movers you need to hire something tried and true, like our dependable and affordable removals services in EN4
What sets us apart from the rest?
The relocation business is a tough one to leave your mark on. While the conditions are just about always favorable and there is no shortage of newcomers, the absurdly high demand means that if you fail to meet it you will be all but forgotten soon. Here is where we truly shone. Our relocation work in Hadley Wood is widely renowned to be one of the best in Greater London. There are a lot of things that contribute to our success, and we consider ourselves capable of delivering all of them consistently.
What do you need to do a proper relocation?
There are some factors you must consider when you choose which company to do your move for you. The most important among them are:
The moving team
The moving tools
The vans
While we respect every single member of our crew, nevertheless every single one of them must (in accordance to company policy) undergo regular training sessions, to make sure that they are up to par with our requirements.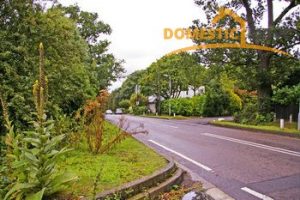 What initially appears to be rather braindead and physical work demands a fair bit of some rather serious equipment and resources. We know that the quality of our work is directly related to the quality of our tools so we always aim to keep them up to par.
Punctuality and safety are paramount in this industry, to ensure them we employ only the most expensive and best suited vans for the job.
Consistently flawless relocations, only a phone call away
For many years now we have been the company that has treated their clients with most respect. We know that our clients are busy, which is why we are at their disposal 24/7. Do not forget to request a price estimate before choosing to hire us.
The London Borough of Einfield makes up part of the northern border of Greater London. Predominantly suburban, it is home to many pleasant residential districts like Hadley Wood. The area is most famous for being a former hunting ground for the crown, the local park – Trent Park was once part of Einfield Chase.
Domestic Removals in Hackney Marshes
House Removals Hackney Wick, E9
Home Removals Hadley Wood, EN4
Household relocation Haggerston
House moving service Hainault