The largest Borough of the 32 of Greater London is Bromley and it is located in the southern part. Most of the territory of the Borough is within the Metropolitan Green Belt. It borders the London Boroughs of Lewisham, Greenwich, Bexley, Southwark and Lambeth. The majority of the population consists of British people but you can also meet people from all around the world. Most of them prefer to live in the northern and western part of the borough. It is no wonder why these are the areas with higher need of services such as house removals in Bromley. An interesting fact about Bromley is that here not a single London Underground station is running there. Instead of an underground transport, there are over 25 functioning railway stations including Chelsfield, Kent House, Anerley and Clock House. The Borough is home to a couple of sports clubs such as Bromley F.C., Cray Wanderers F.C., Beckenham Town F.C and Holmesdale F.C.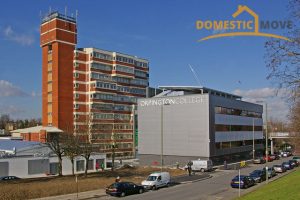 The London Borough of Bromley is named after its administrative headquarters. Bromley, BR1 is one of the largest suburban towns of Greater London. With history of a market town, today Bromley is a flourishing economic centre. One of the reasons for its fast development was its location and the opening of a railway station. Bromley dramatically increased its population during the 20th century and turned into a major retail and commercial centre. Among the local landmarks and historic building are the parish church of St Peter and St Paul, Bromley College and St Mark's church. For those of you who prefer outdoor activities there are several parks for instance Queen's Gardens, Martin's Hill, Church House Gardens and Library Gardens.
Bromley Common is a lengthened settlement with large open space situated between Bromley and Farnborough. Along the Hastings Road a lot of villas were built during the 19th century. Ever since then the village is developing rapidly. The area is the perfect for those of you who prefer quiet places. The easiest way to move here is to book a licensed removal company in Bromley Common. Here the Holy Trinity church is situated along with two schools. Today the area is mainly known for its Cricket Club that was host to numerous matches.
A quiet place near the City
When you are looking for a peaceful area with convenient access to your office you may need to visit Coney Hall. It is situated within the Borough of Bromley but it is bordering the Borough of Croydon. By the mid-20th century large estate was built on farmland around West Wickham. Today the area is home to many people who enjoy small shopping streets instead of crowded centres. If you are one of these people and want to move here call a high end removal company in Coney Hall.
Elmers End is a green area in south east London and is located south west of Bromley. People believe that the name of the area Elmers End origins from the fact that a couple of natives were declared as Elmerus – criminals and later executed. The area is home to a giant open space where some citizens spend their free time. Elmers End, BR3 is also the name of the local railway station and tram terminus.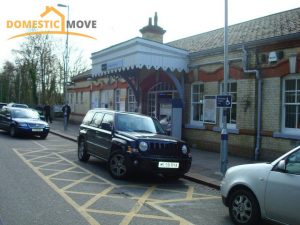 Among the beautiful residential area in the London Borough of Bromley is also Elmstead. The area is located north east of Bromley. The name refers to 'place where elm trees grow'. A local remarkable landmark is Elmstead Pit. It is a geological Site of Specific Scientific Interest and it is situated close to the Elmstead Woods railway station. If you live here, you have an easy access to other areas such as Sundridge, Mottingham, Chislehurst and Grove Park. This means that if you need any experienced relocation services in Elmstead, it will be more than easy and effective.
Within the London Borough of Bromley you can find the small but green area Goddington. The area is home to a giant park with a lot of football pitches, cricket squares and rugby pitches. If you are a professional or a beginner tennis player you have ten courts to play whenever you want. Goddington is the place for all sports admirers.