Several weeks from now summer is going to be knocking on our doors. Many people consider it to be best season of them all indeed, even in a rainy place such as England. Here we recount several of the best reasons to believe that such a statement is nothing less than a true one.
The sun actually makes us happier
The amount of daylight we get during the months of summer is more than during any other time of the year. This is a fact that cannot be disputed. What less people think about though is the proven truth that the more UV light one's body absorbs, the more serotonin it produces. Serotonin is the hormone responsible for happiness, hence the harmer and sunnier it is, the better it is for our mood.
It's a habit we have from childhood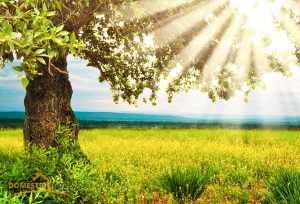 Psychological factors that have been developed in our childhood years are very important on the mindset that we have as adults. When we were all little, we eagerly waited for the summer to come. The reason was simple – no matter how bookish we were, we knew that for three months during the summer there would be no school. That is why most people associate the period between July and September with happiness, freedom and adventure. The weather is not the only reason we plan our big vacations and travels for the summer.
Financial factors
Summer is low season for many contractors. During that period one can book reliable and cost-efficient moving services in Greenford and other solutions that would otherwise strain our budget. This is yet another reason to truly love and look forward to this particular time of the year.
It is just easier to socialise
Social events are abundant during the summer due to the better weather conditions. Few people think about throwing a garden party in the middle of winter, but such occasions are quite frequent now. Summer stimulates people to get together more often and do stuff, which greatly boosts the mood. Check out what types of events take place in your area in the next several months and you will see. Chances are that there are many things for you to choose from, including but not limited to:
Open air festivals
Sports events
Home and garden parties
It is all about the little pleasures
No matter how big you are used to thinking, there is no doubt that everyone loves the small indulgences in life too. It does not matter whether we are talking about a cone of ice cream, a cool cocktail on the terrace of a beautiful cafe overlooking the local park or spending an afternoon under the shade of a tree reading a book – summer stimulates us to just slow down and enjoy life. Which is, after all, where the secret to happiness lies.
These are just a part of the many good reasons to love summer and actually not being able to wait for it to come. Do you have yours?