You have finally took the decision to move away from your parent's house and live on your own. But are you really to be fully independent and commence building your own life? If you are asking yourself this question, keep reading because we will present to you several tips which you can use to make it on your own.
Have licensed movers handle your relocation
First time movers tend to make costly mistakes which are perfectly avoidable by using professional man and van services. So, instead of taking unnecessary gambles with the wellbeing of your belongings, contact a moving company for your home removals and have it organise and carry out your move. This way you will have the peace of mind that your relocation is being execute by competent and seasoned professionals.
Find a job quickly
Living on your own means that you will have to cover your monthly expenses on your own. So, don't wait for the perfect job opportunity to knock on your door because it may take a while and you may end up spending all your savings and returning back to your parent's house. Instead try to get employed as soon as possible and if you don't find a job that you like you should keep looking with the comfort of mind that you are earning money.
Clean your home once a week
Never under any circumstances should you allow yourself to live in a dirty and dusty household. So, once a week spare a few hours of your time and clean your home from top to bottom. Vacuum the floors, wipe clean the countertops, de-clutter, throw away the trash, wash your clothes and etc.
Keep track of your money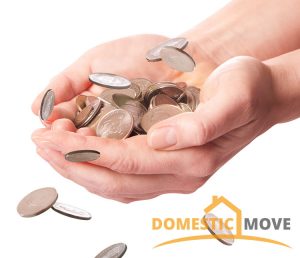 Earning money is great but spending it wildly can have severe consequences. This is why you must divide your money in the following manner:
Grocery budget
Going out budget
Rent
Bill payment
Savings
By grouping your earnings, you will know in advance what you can afford for the month and more importantly you will have the comfort of knowing that you will always have food to eat, electricity and warm water to use, a roof above your head, means to have fun and savings for unforeseen expenses.
Always have a first aid kit in your home
Your home may be the safest place in the world for you but one is never insured against injuries and illnesses. So, make sure that you have a fully stocked first aid kit just in case you may need medical attention. Also always keep a spare key in safe place and share it with your friends, so that they can come and help you if you cannot take care of yourself.
Learn to cook
Easting outdoor sounds fun and exciting but it is also costly. This is why you must learn to cook your own meals. Keep in mind that it will be hard and not so tasty at first, but as time goes by you will become better and better.