London is definitely one of the best places in the world to live in. But when people are relocating to the capital, they are faced with an important decision – where exactly am I supposed to move? It all comes down to your preferences, needs and financial capabilities really. Some people prefer to be the centre of the action, and this is where Inner London comes to play. If you prefer comfort and to be away from all the stress and strain of the big city, you will need to be looking for a suburb that can offer you those things. The London Borough of Croydon is in many respects the ideal location for you.
About Croydon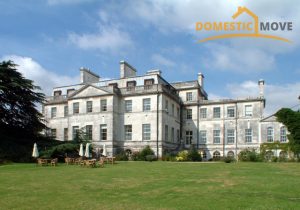 The borough covers a territory of 87 square kilometres. According to the available statistics it is the largest borough of London in terms of population. The last census estimated that there are 379 000 people living here. Croydon was formed during the administrative reform of 1965, but even before it was famous for the Croydon Airport, which played an important role during WW2 and the Fairfield Halls, one of the biggest post-war entertainment venues in the capital. Additionally there are several pretty notable landmarks that make Croydon significant:
The Croydon Clocktower, which was opened by Queen Elizabeth II in 1994.
The Shirley Windmill, one of the few surviving windmills in Surrey that are still operational.
North End – the main shopping area and a pedestrian road.
Croydon Palace, the famous summer residence of the Archbishop of Canterbury for the last 500 years.
The Surrey Street Market, dating back to the 13th century, considered to be the oldest establishment of its kind in England.
Places to live in Croydon
Additionally, Croydon contains a few pretty nice residential areas that you will feel pretty great at. While doing your research, make sure to check out:
Naturally, you need to start off with the centre of the borough, the eponymous district of Croydon. It is a rather large suburban town which is populated by as many as 55 000 people at the present moment. It is the true definition of a commuter town, because residents prefer to live here and travel to work every day to Central London.
Monks Orchard is a lesser known suburb that is on the edge between Croydon and the neighbouring borough of Bromley. It was developed mainly in the beginning of the 20th century and is characterised by the so called Tudor-style "Homes of Distinction", mainly on Greenview Avenue.
Crystal Palace is of course another district that is pretty distinct. It is named this way because it is the original location of the famous Crystal Palace, built for the great exhibition of 1851. It was built on Sydenham Hill, the highest location in London, at 109 metres.
Once you see those places, we are certain you will start looking for a house and consecutively comprehensive domestic moving services in London to help you relocate there.