Thinking of relocating to the suburbs? While living in the London suburban areas comes with many benefits, there are some cons in the whole picture too that you need to discuss with your family and consider carefully before you make the very important step.
The reasons you should do it
The reasons living in a London suburb are as follows:
Families have many more housing options in the suburbs in general. Even in a big city such as London, you will find it harder to locate a suitable apartment or house in the more central parts of the capital.
You will also have to pay less for insurance against robberies and accidents if you rent or buy a property in the suburbs.
London has a really great public transportation system that facilitates commuting on a daily basis. Even if you live in the most remote area of Greater London, if there is a train station nearby you will be able to reach the city within half an hour.
London is famous for being one of the greenest cities in the world. While there are quite a few excellent and beautiful public parks in the urban parts of the capital, you can easily find a suburb that was actually developed around an open green space. Additionally, the Green Belt – a chain of ancient forests, nature reserves and public commons that surround the capital, can be easily accessed from most suburban areas in Greater London.
Crime rates in the suburbs of London are generally lower than those in the urban parts of the city.
Even though you are in a suburb, e.g. you will be enjoying your peace and quiet, you will still be in London. This means that the sense of historic importance, the culture and the vibrancy of the capital are going to be with you at all times.
And the negative side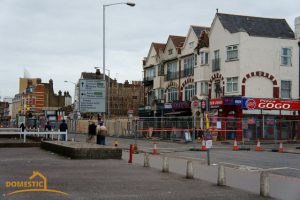 The cons of living in a London suburb are much like those in similar areas around the world:
If you do not travel by train or bus, but rather prefer your own car, you might have a tough time while commuting due to the traffic.
Property prices all across London are on the rise, and the suburbs are not spared from that trend.
Making sudden plans to go out and do something fun become a little more complicated, because you will need to venture into the city in order to accomplish them. If you want to go out drinking with friends or dancing at a fancy club, you will be prepared to part with a lump sum of cash for the cab ride back home.
Suburban life is sometimes considered to be pretty boring.
Anyway, if you decide that you will be relocating to the suburbs, there are plenty of reliable licensed removal firms in London that will willingly help you plan and execute your move, while sparing you the stress and strain that might make the experience take a turn to the worse.